6- Power to the People! Judicial remedies & enforcement of data protection
The enforcement of the GDPR is a complicated feat, whereas GDPR's infringements frequently concern many individuals. By pulling the resources together, a class action has a higher chance of remedying legal violations. But is it the case in data protection?  This panel explores judicial remedies under the GDPR, focusing especially on how collective actions can ensure effective enforcement via civil actions before the courts. As such, this panel reflects at the remedies of Chapter VIII of the GDPR in a holistic manner, by complementing the discussions on the enforcement via supervisory authorities with a look at judicial remedies, especially collective actions.
The panel discusses how individuals and their representatives can bring actions before the courts, individually or in a group, under Arts. 79 and 80 GDPR. In this context, the panel explores the interrelation between the GDPR enforcement mechanisms. The panel also focuses on the potential and limitations of compensatory actions. 
The panel explores the issues that arise as a result of differences in national substantive and procedural laws.  In this regard, the panel analyses the requirements for NGOs to represent data subject by zooming in on the past and pending litigations, as well as the cases pending in front of the CJEU concerning Art. 80 GDPR. In light of the upcoming legislative changes, the panel specifically reflects on the impact of the Collective Redress Directive on judicial redress actions for GDPR infringements. 
Moderator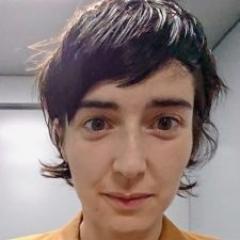 Vrije Universiteit Brussel (VUB)
Research Professor and Co-Director of the Law, Science, Technology & Society (LSTS) Research Group
You can replay this video by clicking here.