9- Independent together: combining national and EU decision-making
The GDPR introduced a mechanism whereby the European Data Protection Board (EDPB) can take binding decisions to resolve disputes between national supervisory authorities. When this mechanism is applied, the final outcome of an enforcement action is characterised by decisional interdependence between national authorities and the EDPB. 
The GDPR's dispute resolution mechanism is only one of many examples of a "composite administrative procedure" that can be found in EU law. Composite procedures bring to light differences in administrative rules and practices between Member States, as well as between national and EU bodies.
The panel will explore composite administrative procedures from both a theoretical and practical perspective. What are the main challenges that arise when combining different procedures at national, cross-border and EU level? What are ways to overcome these challenges? 
 
Moderator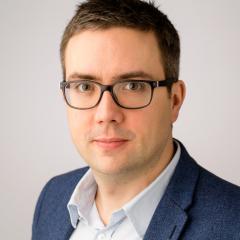 European Data Protection Supervisor
Deputy Head of Unit "Policy & Consultation"
You can replay this video by clicking here.