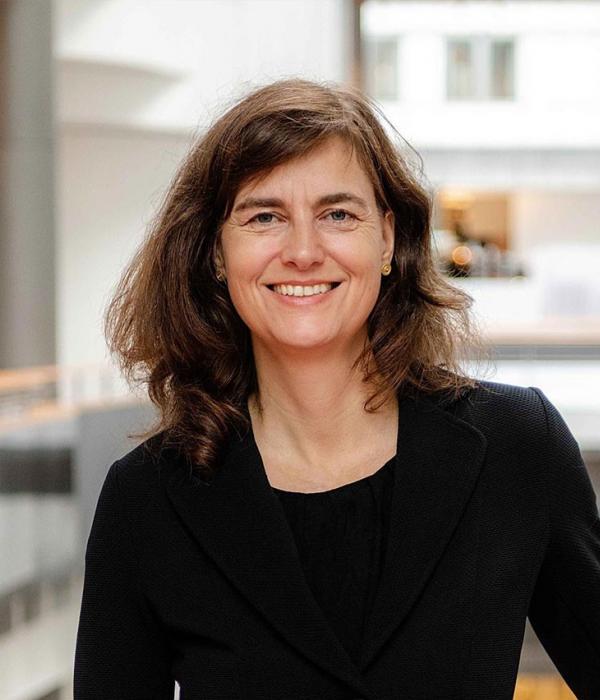 Alexandra Geese has been a Member of the European Parliament since 2019 and is responsible for the "Digital Services Act" on behalf of the Greens/EFA parliamentary group. As a digital expert, she is a member of the Internal Market and Consumer Protection Committee, advocates for gender-equal budgeting as a member of the Budget Committee, and is the Green Parliamentary Group coordinator in the Artificial Intelligence Special Committee.
Alexandra Geese was born in Lippstadt in 1968 and grew up in Bonn, where she experienced the beginnings of the Greens and was already active in the peace movement and anti-nuclear movement whilst at school. After her A-levels, she lived in Italy for 22 years and worked as a conference interpreter.
Alongside her work, she graduated with a BA in "Cultural Studies and Human Rights" from the University of Bologna and with an MA in "Interculturalita' e cittadinanza sociale" (Migration Studies) from Ca' Foscarin University in Venice. She also has a Master of Arts in Conference Interpreting from Cologne University of Applied Sciences.
She has been active in numerous initiatives, including for innovative childcare and women's and migrants' rights. She joined the Bündnis 90/Die Grünen party in 2010.
Her work in the European Parliament is currently focussed on questions of justice, participation, democracy and sustainability in the digital space, such as: How can algorithms be designed so as not to discriminate and to guide us into a better future? How can we prevent hate, hate speech and misinformation online and give everyone the same rights again on the internet? How can digitalisation contribute to saving the planet?
Her second focus in European politics is on gender-equal budgeting and economic structures.