5- The elephant in the room. Empowering the EDPB
Some procedural and systemic issues may be identified in the functioning of the OSS. Some of these issues affect the cooperation phase among national supervisory authorities while others affect the functioning of consistency procedures and the powers of the EDPB.
In essence, this panel seeks to describe these issues and is about possibilities to improve the functioning of the enforcement of data protection through new mechanisms and tools at disposal of the EDPB and its members. 
Specific attention will be paid in this panel to cooperation mechanisms that have not yet been widely used. Support Pool of Experts, joint operations, common inspection standards, coherent complaints handling procedures, EU-wide holistic approach to enforcement strategies and planning.
In addition, this panels aims at analysing the role and powers of EDPB in consistency procedures, in particular in dispute resolution or in urgency cases. Are these powers well designed to enable a meaningful discussion and arbitration at European level?  So, what can be done? How much can we improve the current system? Would a more coordinated governance system bring better results? If so, under which conditions? Would empowering the EDPB further be one way of addressing the identified issues? 
 
Moderator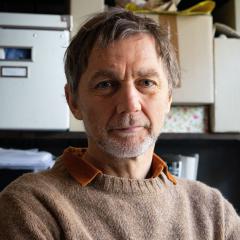 Vrije Universiteit Brussel (VUB)
Vice-Dean of the Faculty of Law & Criminology
You can replay this video by clicking here.