13- What is Up at the Court? GDPR cases before CJEU and their potential impact
The aim of this panel is to deal with the GDPR enforcement aspects within the context of CJEU case law, with the CJEU Judgment in Case C-645/19 Facebook Ireland and Others  at the heart of the discussions. In such a landmark case, the CJEU delivered an important judgment concerning the one-stop-shop mechanism. While the CJEU reinforced that the lead supervisory authority is the sole interlocutor in cross-border processing operations, it also underlines the conditions under which the concerned SA may bring enforcement actions against such processing operations. 
The panel will discuss this case as a landmark judgment in terms of GDPR enforcement, while at the same time drawing lessons from other case law in other areas.
 
Moderator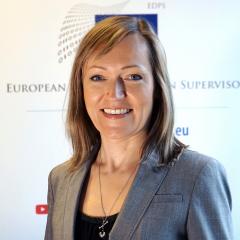 European Data Protection Supervisor
Head of Unit "Policy and Consultation"
You can replay this video by clicking here.