Workshop on anticipatory enforcement
During the EDPS conference, we will be hosting a workshop on "anticipatory enforcement". The concept refers to any tool, policy, approach or methodology that helps stakeholders in the field of data protection to act in a more proactive way to anticipate risks for the rights and freedoms of individuals.
During the workshop, a selected group of attendees will explore a set of plausible futures, with the aim of stimulating, through creativity, alternative thinking patterns and to explore their set up within organisations and society at large. 
The workshop will be held behind closed doors to maximise the exchange of views between participants, who will be selected amongst those who have expressed their interest in taking part in the activity and are attending the conference in-person.
The workshop will take place on June 16 from 14:00 - 17:00, with a coffee break from 15:30 - 16:00.
If you would like to participate in this workshop or you would like more information about it, please email us at conference2022@edps.europa.eu.
Please read the Data Protection Notice dedicated to the workshop before signing up. 
The workshop will be deployed in collaboration with Brussels Privacy Hub.

Moderator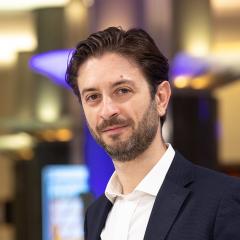 European Data Protection Supervisor
Legal Officer - Technology and Privacy Unit