Einführung in die Konferenz
Im Januar 2022 jährte sich die Vorlage des ersten Entwurfs der Datenschutz-Grundverordnung (DSGVO) zum zehnten Mal. Diesen Jahrestag möchte der EDSB zum Anlass nehmen, um zehn Jahre später und nahezu vier Jahre nach Inkrafttreten der DSGVO Bilanz über die Funktionsweise und Wirksamkeit dieser Verordnung zu ziehen. Zu diesem Zweck veranstaltet der EDSB am 16. und 17. Juni 2022 in Brüssel eine Konferenz, die sich an globale Interessengruppen aus dem Bereich der Regulierung der digitalen Welt richtet und Gelegenheit zur Beschäftigung mit aktuellen Ansätzen für Durchsetzungsmodelle und zur Diskussion über diese Ansätze bietet.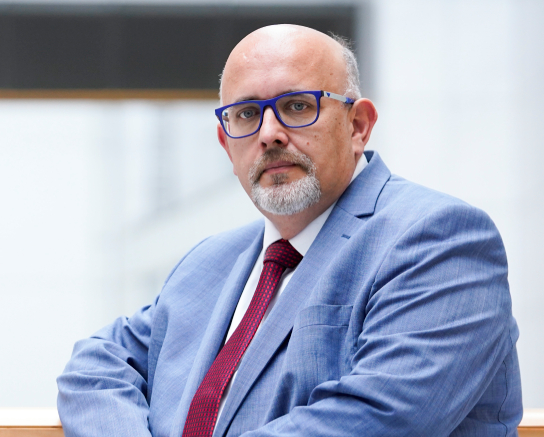 Aktuelle Mitteilungen
Effective enforcement of Data Protection in criminal law

Join us at the Supervision Conference, held on the 29/11 both in Brussels and online, to continue the debate on how to ensure effective enforcement of data protection rules, this time in the area of criminal law, both at European and at national levels.

EDPS Conference 2022: Farewell Letter

We would like to say goodbye to you with a Farewell Letter from Wojciech Wiewiórowski, the European Data Protection Supervisor. Thank you for participating in the EDPS Conference 2022!

Speech by Wojciech Wiewiórowski

Read the speech by European Data Protection Supervisor Wojciech Wiewiórowski at the "Future of Data Protection: Effective Enforcement in the Digital World" conference, 16 & 17 June 2022, Brussels, Belgium.